Message from CEO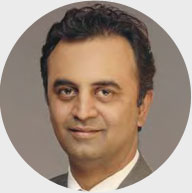 We here at Green Ventures would like to welcome you to our website and introduce you to our company and our three growing offices in Mumbai, Kathmandu, and New York. Green Ventures was established in 2007 to focus on renewable energy project development, energy efficiency and carbon credit generation as well as basic rural energy services.
As a clean energy developer, we strongly believe that it is in our interest to create long-term value for all stakeholders involved in our projects. To achieve this, we closely work together with the communities in our project areas as well as policy makers, investors and international development banks to ensure that all social and environmental concerns are addressed in a comprehensive manner.
In line with this approach, Green Ventures is also committed to developing pioneering rural energy projects through its Green Village Ventures subsidiary. Green Village Ventures focuses on providing basic energy services to customers using innovative pay-per-use business models. These services help to drastically improve customers' quality of life and reduce their environmental footprint while generating investment grade returns.
While our project portfolio continues to expand, our intention remains the same. Our wish here at Green Ventures is to act as a catalyst to build a more sustainable environment and create value for our clients, communities, partners, investors and other stakeholders alike.
I welcome you to explore our website to learn more about Green Ventures, and would like to encourage you to contact us with any questions you may have.
Best regards,



Krish R. Krishnan