Energy Savings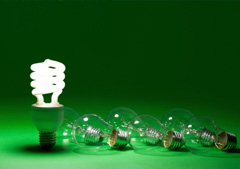 Acting as an Energy Saving Company, Green Ventures can provide a range of comprehensive technological energy solutions to its corporate clients to reduce their energy consumption and expenditure. For this, Green Ventures works with its clients to audit their current energy consumption across all lines of business. Based on the audit results, Green Ventures and its partners identify high yield saving opportunities that allow its clients to significantly reduce their energy expenditure and minimize its environmental footprint. Green Ventures' unique selling proposition is its ability to propose sound technical solutions and simultaneously mobilize the required upfront capital investment from its investors. Under this commercial arrangement, a portion of the client's savings is paid to Green Ventures as annuity fees. This model allows Green Ventures' client to allocate their financial resources to their core business while still reaping the benefits from the improved overall energy efficiency.
Green Ventures has established partnerships with renowned green technology providers such as Thorn Lighting. Thorn Lightning proposes customized energy efficient indoor and outdoor LED solutions that can generate energy savings of 60% or more. Combined with the installation of renewable energy solutions such as rooftop photovoltaic solar, Green Ventures can help reduce its client's environmental impact in an operationally efficient and cost efficient way.
If you are interested in partnering with Green Ventures, please contact us here.