Sustainability Principles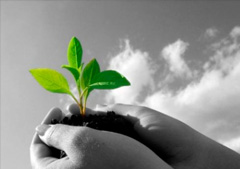 Green Village Ventures' rural energy projects are guided by its sustainability principles. These principles have been developed over the years through continuous experimentation and learning by doing. As Green Village Ventures is becoming an established player in its field, these principles continue to define the way we work.
Focus on services that have a direct impact on people's health, financial situation or education, for which people are willing to make a monetary contribution.
Propose ecological solutions that reduce users' reliance on fossil fuels, hence creating long-term saving opportunities.
Rely, where possible, on existing rural structures for day-to-day operations to create a sense of ownership and improve local buy-in while reducing overhead costs.
Procure high quality products for a sustained positive user experience.
Use mature and robust technologies to avoid technical complications.
Stand behind the services provided to create long-term customer loyalty.