Technologies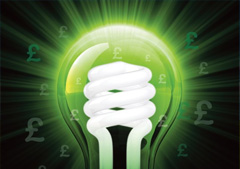 Starting in 2008, Green Village Ventures experimented successfully with the following technologies in Maharashtra, Tamil Nadu and Uttar Pradesh:
LED solar lanterns & CFL household lighting
Biofuels (Jatropha)
Community biogas
Solar-powered street lighting
Agro-waste based biomass briquettes
Through its innovative pilot projects, Green Village Ventures demonstrated how rural Indians at the lowest levels of the economic pyramid with no or limited access to the power grid have a strong appetite for environmentally friendly, technologically advanced energy and lighting solutions.
Since then, Green Village Ventures has decided to initially focus on rural lighting solutions as solar lighting represents a great value proposition for its customers in terms of economic, financial and health benefits. Once Green Village Ventures has consolidated its presence in rural lighting solutions, it will capitalize on its infrastructure and established customer relations by offering additional basic energy services to its customers. These basic energy services will further improve the living conditions of Green Village Ventures' clients.